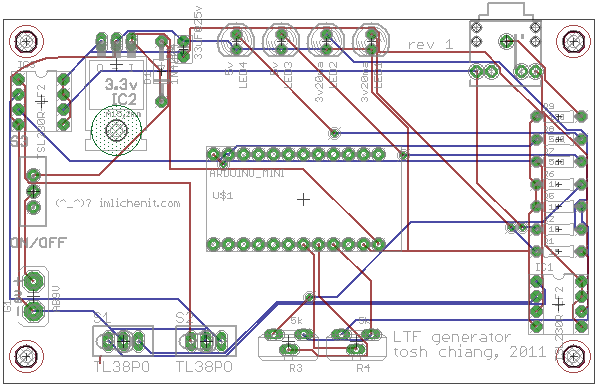 i heart square waves!
Sometime ago I posted code and a schematic for the
LTF Generator
. Well, here's the board for those interested! Perhaps I'll upload a video, and attach a link for batchpcb should there be enough interest...As a recap, this unit takes data from two tls230r light to
frequency converters
, and uses an arduino to create simple syncopation, outputting on a standard headphone jack.
Although, if i get around to it, i may just pair it all down to the essentials: boot the arduino for an attiny, throw in a power amp, and reduce the size threefold. I should do that right now.